Welcome to the Yarra Valley,
It is an honour to be your host.
Through generations this property has provided a state of great comfort and elegance; a pleasure rarely obtained. Beyond the physical structure and facilities, it is the history and sense of place we hope you truly enjoy and take with you the fondest of memories.
In 1837 brothers William, Donald and James Ryrie, accompanied by four convict stockmen, set out from Monaro in NSW driving 250 head of stock eventually arriving in the Yarra Valley where they settled at the current location of Yering, the aboriginal name for the area. The property was then owned from 1850 through to 1896 by Paul de Castella; the house became the social centre of the Yarra Valley. After being sold in 1896 the property passed through a series of owners being sold a number of times in quick succession. The next century custodians included Mr Sullivan and his heirs until in early 1996 the adjoining property Yering Station Winery, which included the old winery buildings and vineyard, was sold separately to brothers Doug and Graham Rathbone and Chateau Yering to Len and Elly Milner. In 2018 well-known Chinese Architect Max Zhang purchased the property. Mr Zhang has resided in the Yarra Valley for many years and intends to continue to preserve the property's history and splendour.
As host we feel immensely privileged to take our part in the story of Chateau Yering. 
This time is about you; we are here for you. Please feel free to explore the house and gardens. Make yourself at home.
Kind regards,
Yidan Xi
Executive Manager
Markets
There are many local markets in the region. An excellent craft market is held at the Yarra Glen Racecourse on the 1st Sunday of the month from October to June, 9am – 2pm . A farmers market is held at Punt Road Winery on the 3rd Sunday of the month, 9am – 2pm. For information on other markets please see reception.
Bush Walks
Whilst you are staying with us, you may feel like getting off the beaten track to rejuvenate your mind and spirit. There are a number of wonderful National Parks to walk in throughout the Yarra Valley & Dandenong Ranges. For more information on the various walks in the area please see reception.
Food Establishment
During your stay you may like to dine at some of the local restaurants and cafés in the area. See the local tourist maps for details or ask at reception.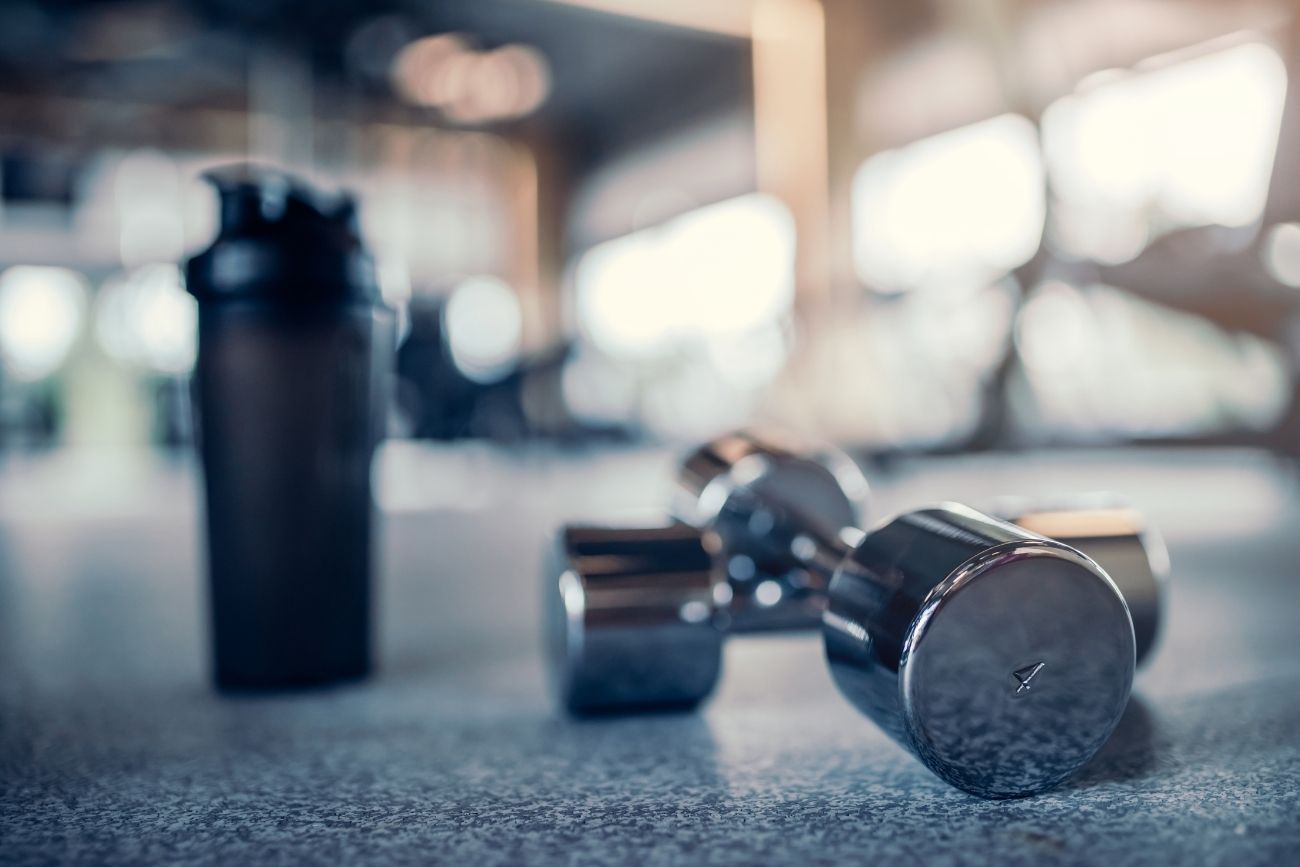 Gym Facilities
There is a gym available to the public at Lilydale – 15 minutes from Chateau Yering.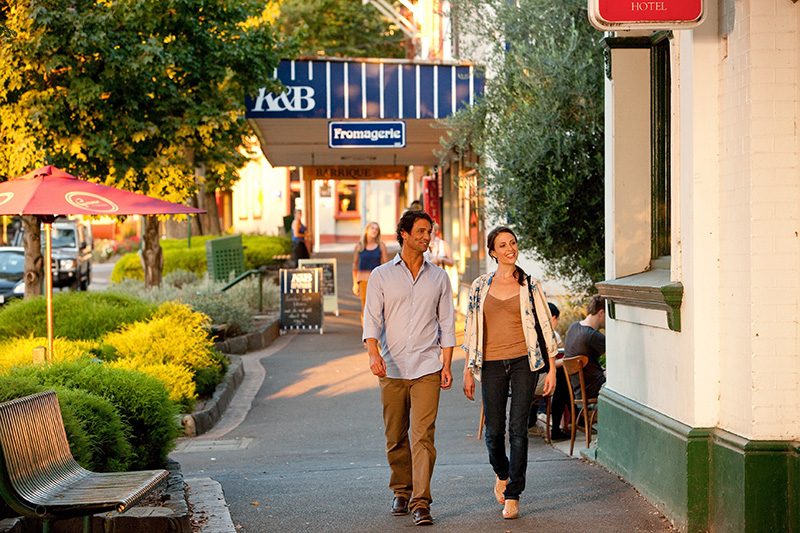 Townships
Yarra Glen Township is 2 kilometres from the hotel. Turn right out of our drive onto the Melba Highway. Yarra Glen has a Commonwealth Bank, churches, general store, a pharmacy and many interesting little shops.

Healesville Township, home of Healesville Australian Wildlife Sanctuary, is a pleasant 15 minute drive from Chateau Yering. Here you will find a variety of shops and restaurants. Ask directions from reception.

Lilydale Township is the closest major township, a 15 minute drive from Chateau Yering and is home to the local museum, the Lilydale Lake, a library, banks and a large number of shops.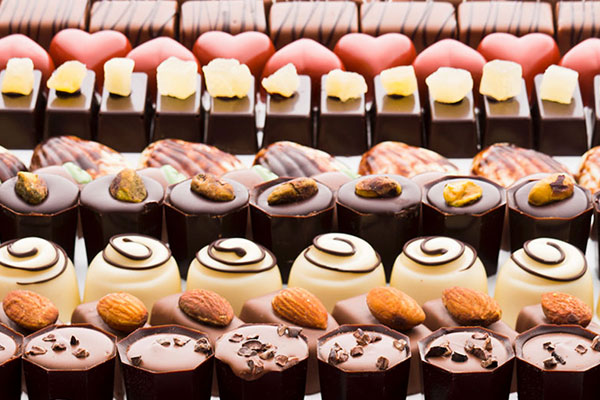 Chocolaterie & Ice Creamery
The Chocolaterie is must see for chocolate lovers. You can watch the Chocolatiers at work before browsing the showroom filled with over 250 different varieties of chocolate products. Their café is open 7-days a week and is a popular spot for breakfast or a light lunch.

Open 9:00am - 5:00pm, 7-days (except Christmas Day)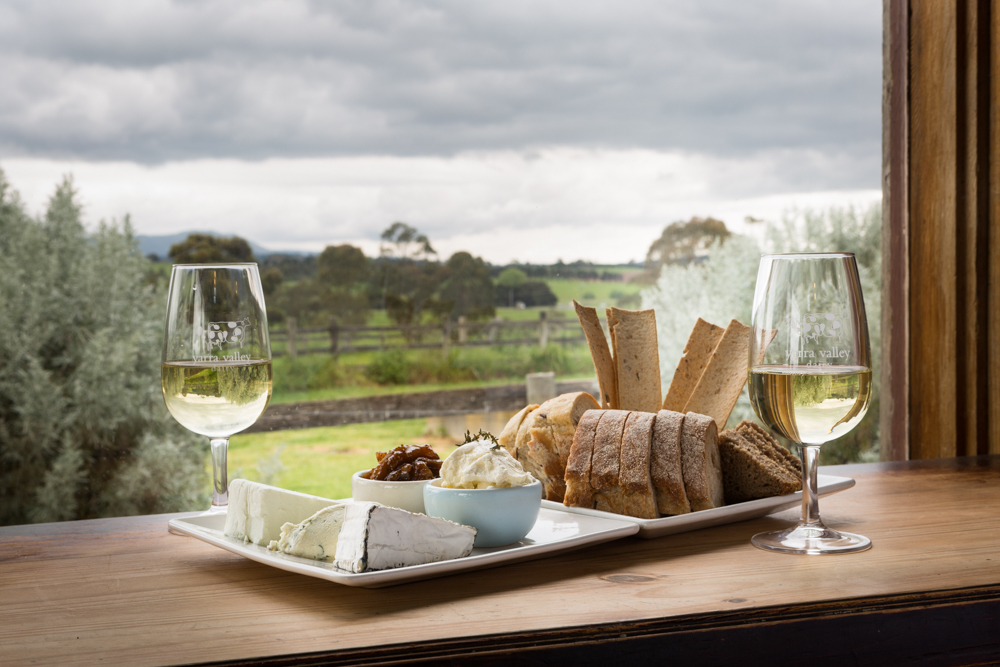 Yarra Valley Dairy
The dairy specializes in locally produced artisan cheeses. Visit their shop to participate in a cheese tasting or purchase some local produce. Wines from the many independent winemakers in the Yarra Valley are available for purchase from their cellar door.
Open 10:30am – 5:00pm, 7-days (except Christmas Day)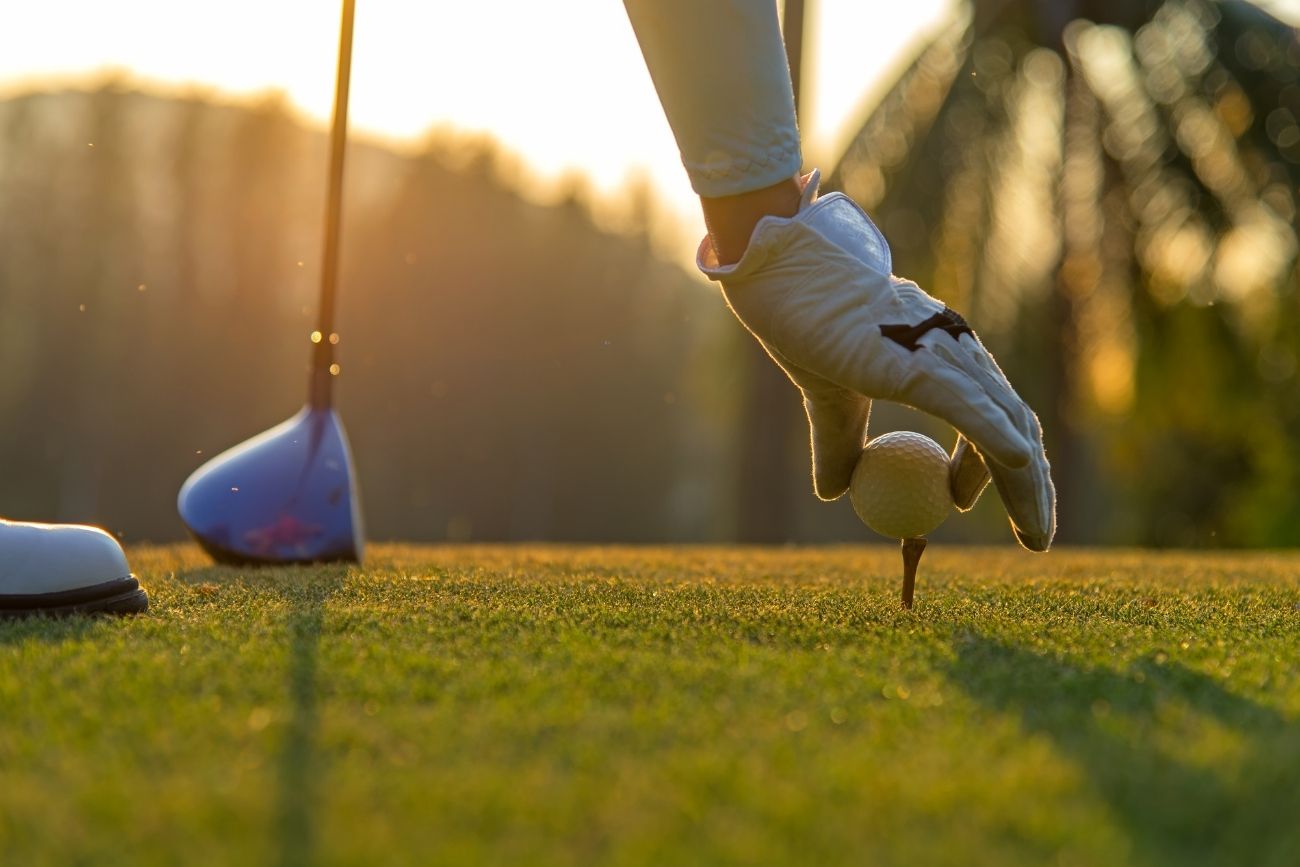 Golf Around Chateau Yering Hotel - Dial 301
The Eastern Golf Club is located less than 10 minutes away from Chateau Yering. The 27-hole course, designed by Greg Norman, has been established with golfers of every skill level in mind.

The Heritage Golf & Country Club is only a short drive from Chateau Yering. The Jack Nicklaus designed signature course is a links style course which provides a challenge on every fairway for all skill levels. Bookings are essential, see reception.

Note: shoe hire, cart hire & club hire can be arranged. Extra charges apply.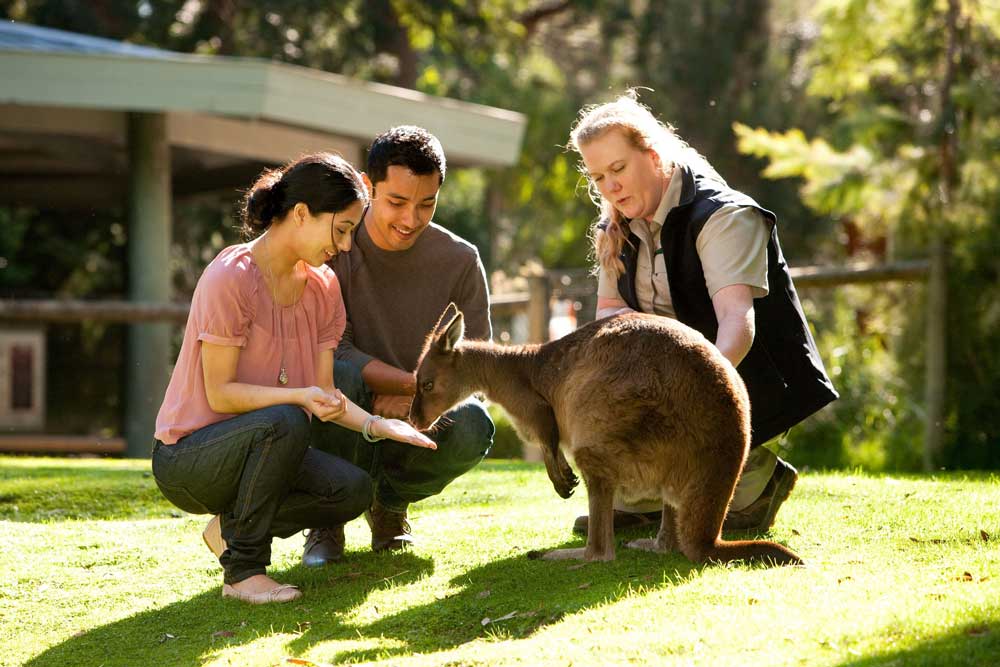 Healesville Sanctuary - Dial 301
A visit to Healesville Sanctuary, Australia's leading wildlife park is a 'must' on your Yarra Valley itinerary. An icon attraction of the region, the Sanctuary is an easy 15 minutes drive through the picturesque valley.

Combine your Yarra Valley experience of luxury accommodation and superb local wines and food with a visit to Healesville's stunning bush land sanctuary, internationally renowned as the best place to view Australian wildlife in a natural environment.

Stroll amongst the kangaroos, have a close encounter with koalas, dingoes and wombats, meet the platypus and experience Australia's magnificent birds of prey in flight. Highlights include the many 'Meet the Keeper' and 'Animal Close-up' opportunities, providing visitors with a highly interactive experience with Australia's extraordinary wildlife. Established over eighty years ago, Healesville Sanctuary is Australia's leading wildlife park and was a national Tourism award winner for Excellence in Environmental Tourism and Tourism Retailing. Open every day of the year from 9am to 5pm *except Christmas.

Private guided tour – personalised to suit your time and interest. Our knowledgeable Healesville Sanctuary Guide will be there to meet you on your arrival and make your Australian wildlife experience all the richer. Please contact reception to arrange your visit to the Healesville Sanctuary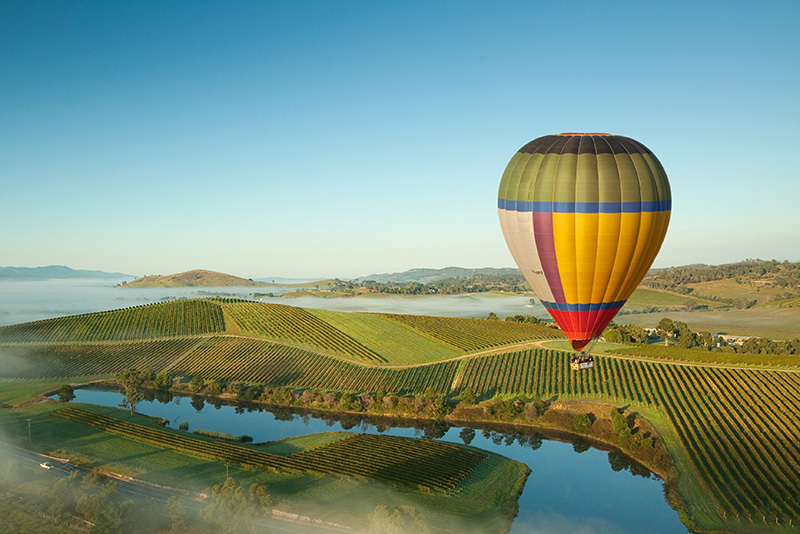 Ballooning in the Yarra Valley - Dial 301
Ballooning is a very popular activity in the Yarra Valley. A variety of different companies offer sunrise balloon flights and is an exciting way to start your day. Take off at dawn and witness the sun rise as you float gently over the picturesque Yarra Valley. The flight lasts approximately one hour, the memories last a lifetime. Please make inquires with reception as to availability and please note flights are subject to prevailing weather conditions.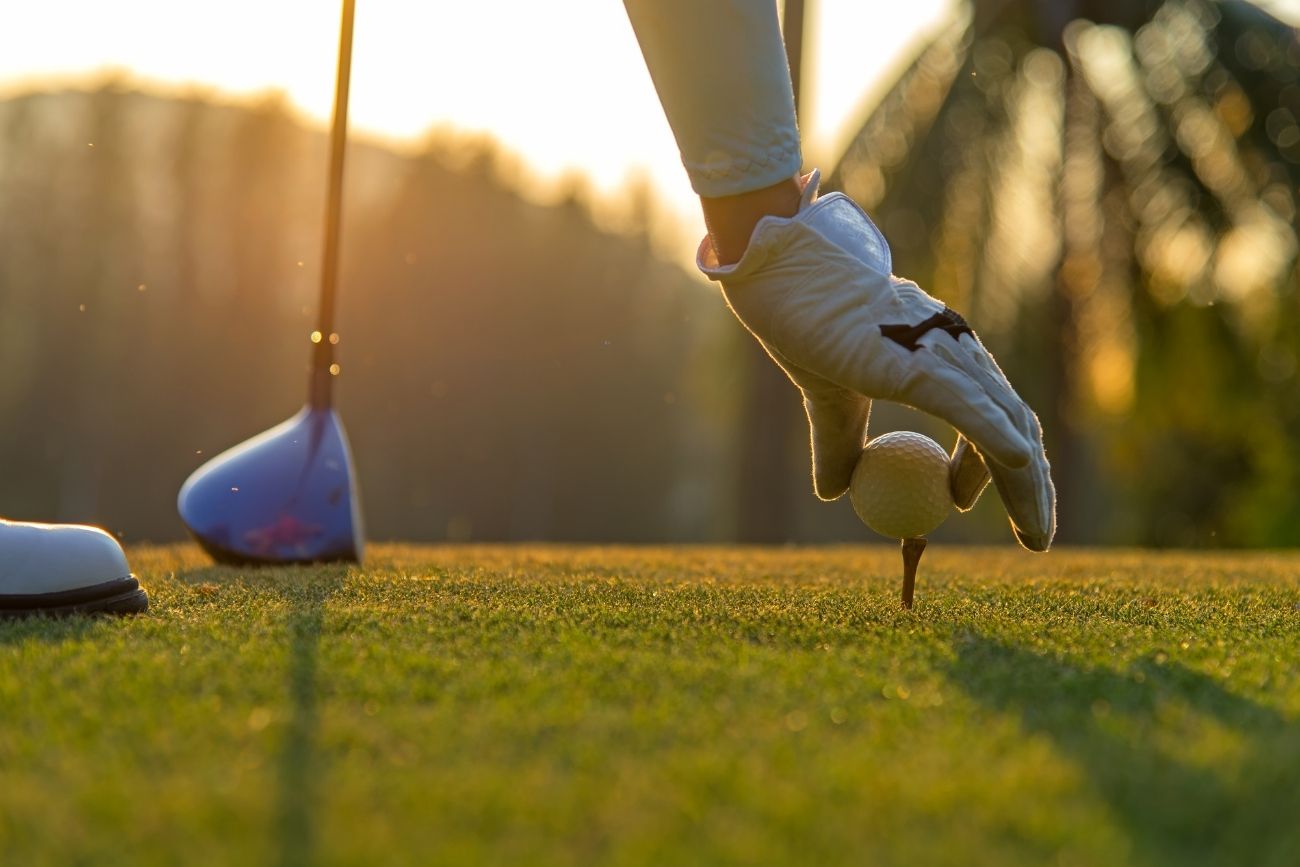 Hedgend Maze - Dial 301
Sprawling over 20 acres the Hedgend Maze has activities for all ages. The main attraction, the Hedge Maze, has over 1.2km of winding pathways to explore. There is a mini-golf course, a number of smaller mazes and other activities for everyone to enjoy. For larger groups the park also has Laser Sport and children's party facilities available.